Rough-Cut Screening Session
During each DC we host a number of feedback sessions for film projects in a rough cut stage.
Each edition of the DC will have a different theme / focus. In 2018 the focus was on film projects from Algeria.

Film projects are nominated and selected in collaboration with a local partner. In 2018 our local partner was Bejaia Film Laboratoire.
Selected filmmakers will gain the opportunity and the access to acquire the opinions of leading international documentary film experts regarding:
the current situation of their projects,
missing elements of the project as well
potential of development of the documentary film project.
As well as attend the full Documentary Convention.
In 2018 we had three slots scheduled for feedback sessions that ran parallel to the rest of the DC program. Each session was attended by three or more experts and a facilitator to advise on different aspects of the film project such as: dramaturgic and creative aspects, legal or production aspects, technical areas and marketing and distribution.
Experts who advised on the selected projects in closed sessions during the DC included: Bruni Burres (Sundance Institute), Emma Davie (filmmaker), Feras Fayyad (dir. Last Men In Aleppo), Hicham Falah (Fidadoc), Isabel Arrate (IDFA Bertha Fund), Leena Passanen (DOK Leipzig), Saida Abdi (Boston Children's Hospital)
2018 projects were selected  in partnership with Béjaia Film Laboratoire and by the two main partners AFAC and DOX BOX board member and manager of Fidadoc, Hicham Falah; in consultation with IDFA Bertha Fund.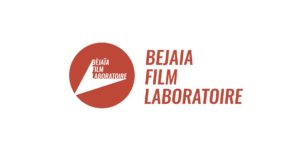 ALGERIA, OUT OF PLACE by director Dorothée-Myriam Kellou
The director sets out on a journey with her father to Algeria, to visit his hometown "Mansourah".
The village of Mansourah was one of many resettlement centres, a term coined by the Frencharmy to describe its policy of forcibly displacing Algeria's rural population. They were being shutoff in isolated camps and villages to cut them off from the National Liberation Front (FLN) fighters.
The journey undertook by the director and her father gathers and
preserve a historical memory that has remained hidden until this day.
DERUISHA by directors Leïla Beratto and Camille Millerand
A group of African migrants who live in a building under construction are trying to survive.
At night, they are attacked and threatened with expulsion. They decide to organize themselves to defend themselves, to protect their home, without jeopardizing their dreams. Should they flee? But where to go? And if they choose to stay? What risks do they take?
THEIR ALGERIA by director Lina Soualem
(org. "L'Algerie en Auvergne")
Aïcha, 80 years-old, was married at 15 in Algeria. In 1953, at 17, she immigrates to a small  town in Central France, to join Mabrouk, a husband she barely knows. The film dives intoAïcha's daily life. Two stories are intertwined: her life journey and the history of Algerian immigration.
All three directors will attend the aDC'18 from 12-14 April, and screen their film each in a tailor-made closed session to a group of international expert consultants.