In the context of the arab.european Documentary Convention (aDC), participants and the public were invited to screenings of two multi-award winning documentaries. Entrance was free of charge.
House In The Fields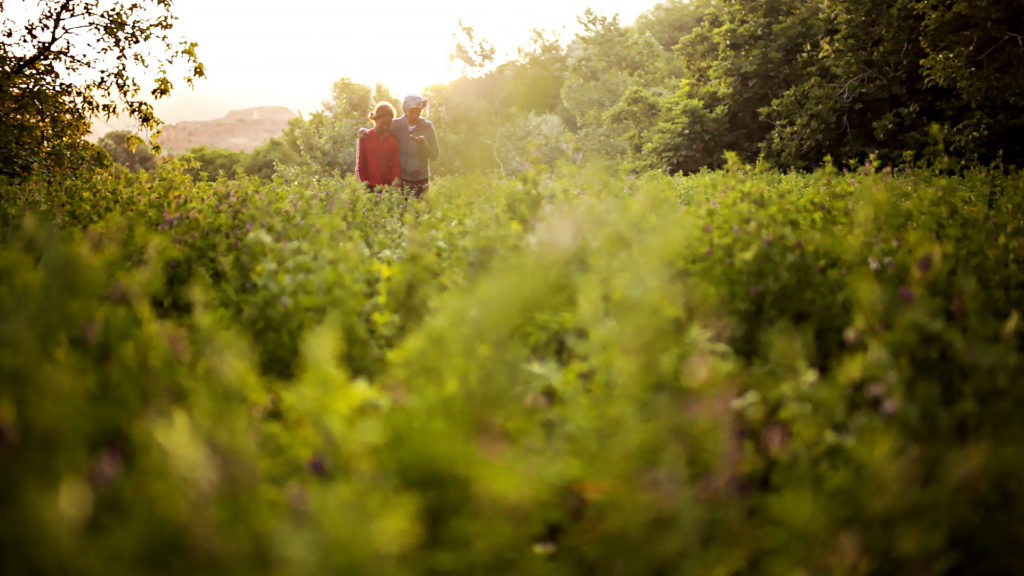 Thursday, 12 April, 18:30
House in the Fields is a film that examines the life of an isolated rural Amazigh community in the south- west region of the High Atlas Mountains. The thousand-year history of the Amazigh in Morocco has been, for the most part, recounted, preserved and transmitted by bards and storytellers in oral form among Tamazight speaking pastoral communities. House in the Fields continues this tradition of transmission, in an audiovisual form, in an attempt to faithfully document and present a portrait of a village and community that has remained unchanged for hundreds of years despite being confronted with the rapidly changing sociopolitical realities of the country at large.
The film follows the lives' of certain villagers, most specifically two teenage sisters, one who must give up school to prepare for her wedding,and the other who dreams of being a judge.
Last Men In Aleppo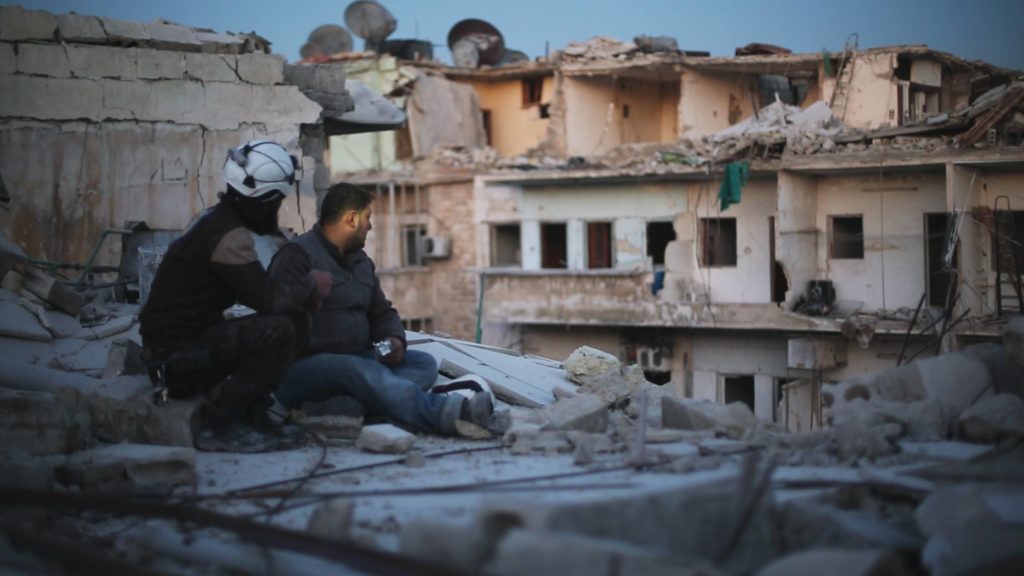 Friday, 13 April, 18:30 
After 5 years of war in Syria, the remaining citizens of Aleppo are readying themselves for the siege. Through the volunteers from The White Helmets, we experience first hand the daily life, death, and struggle in the streets of the city. They fight for sanity where war has become the norm.
The film won the World Documentary Grand Jury Prize at the 2017 Sundance Film Festival in 2017 and was nominated for Best Documentary Feature at the 90th Academy Award.
original title: Tigmi N Igren
Morocco/Qatar – feature length creative documentary – 2017 – Amazigh, English subtitles.
86 min
Director / Cinematographer / Editor: Tala Hadid
Produced by Tala Hadid, Larbi Idmansour
Co-produced by Umaru Embalo, Tommaso Cammarano
Executiver Producers: Joslyn Barnes, Sawsan Asfari, Maya Sanbar
Associater producers: Lisa Kleiner Chanoff
Sound: Thomas Robert (Sound Editor) Jean-Guy Véran (Sound Mixer)
Denmark/Syria – feature length creative documentary – 2017 – Arabic, English subtitles.
104 min
Director: Feras Fayyad
Co-director: Steen Johannessen
Producers: Søren Steen Jespersen & Kareem Abeed